Thursday, May 22, 2008, 15:51
Posted by Administrator
I think that I like this one better. I do like the header. Love you. XOXOXOXO
add comment
( 337 views ) |
permalink
|





( 3 / 258 )




Wednesday, May 21, 2008, 12:30
Posted by Administrator
The image I uploaded was not resized. It definitely needed it.
Let's try this one.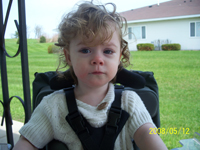 This is one of my favorites. Christina has such an old face.
add comment
( 435 views ) |
permalink
|





( 3 / 252 )




Wednesday, May 21, 2008, 08:04
Posted by Administrator
Tried the upload image function.
It looks like a large file. Gonna view the uploaded image before posting on site.
add comment
( 311 views ) |
permalink
|





( 3 / 253 )




Wednesday, May 21, 2008, 08:00
Posted by Administrator
Posting again from the office. Didn't have the chance to log on last night from home.
Created another account for Angela. Need to email her the login info for her to post.
All comments posted are subject to moderation. This option is turned off by default.
add comment
( 305 views ) |
permalink
|





( 3 / 260 )




Tuesday, May 20, 2008, 16:56
Posted by Administrator
This is my first entry. Actually, I have posted several times and this is the first post that is not titled test.
I found the error in the php on the manage the users page. The working portion of the page was in with the display portion. These poor things were working against each other. Both trying to send the same info. And in this case it wasn't last one wins.
Worked through it and continuing to test. I need another person to enter info/entries to assure functionality.
Given the chance, I will try tonight from home.
add comment
( 230 views ) |
permalink
|





( 2.8 / 292 )


<<First <Back | 76 | 77 | 78 | 79 | 80 | 81 | 82 | 83 | 84 | 85 |