Of course we had many trips walking up the stairs and sliding down. Christina was up early on Saturday morning and wanted slide down the stairs as soon as the morning routine was done.
Sunday along with the usual play we went to the UCP Family Picnic. Christina showed off her beautiful smile and her attitude. The princess did not want to sit in her chair. That was OK, she had been in it for a while so I told her she had to wait for a little longer and then she could go 'up'. This gave her the chance to calm down and sneak out a smirk. Shortly after more games started. Christina enjoyed the music and the cake walk. And of course dinner was a hit.
Thank you to UCP-WCW, Ayres, and the other sponsors who put on the picnic.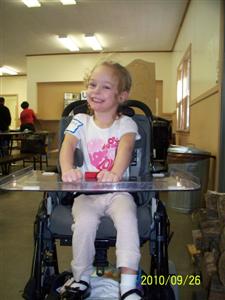 Fishing for prizes.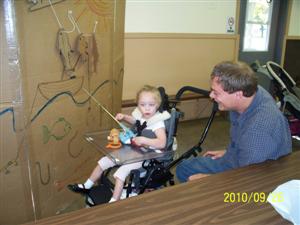 add comment