Christina has continued her busy streak. Things should start to get into a rhythm soon.
Christina's appointment for Phenol blocks and Botox injections went well. A long day for all, but it did go well. Christina is again learning how to walk with the lower tone.
Christina really likes school and riding the bus. The princess goes for a full day now and is tired by evening. Christina likes to tell us about her day and the activities.
Christina was able to see all the first cousins this weekend. It was nice to get the kids together. Lots of pictures, heh.
Christina has two molars poking through on the bottom. Gums are swollen and uncomfortable. Hoping they come through all the way soon.
I have the pictures all organized. Enjoy. Slideshow pics coming.
Christina and Grace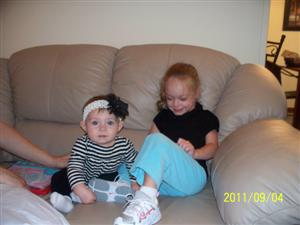 Gma Kar reading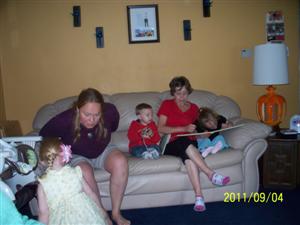 One of my current favorites.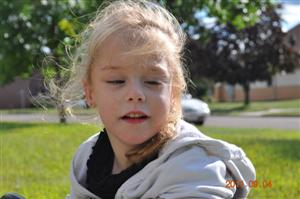 add comment